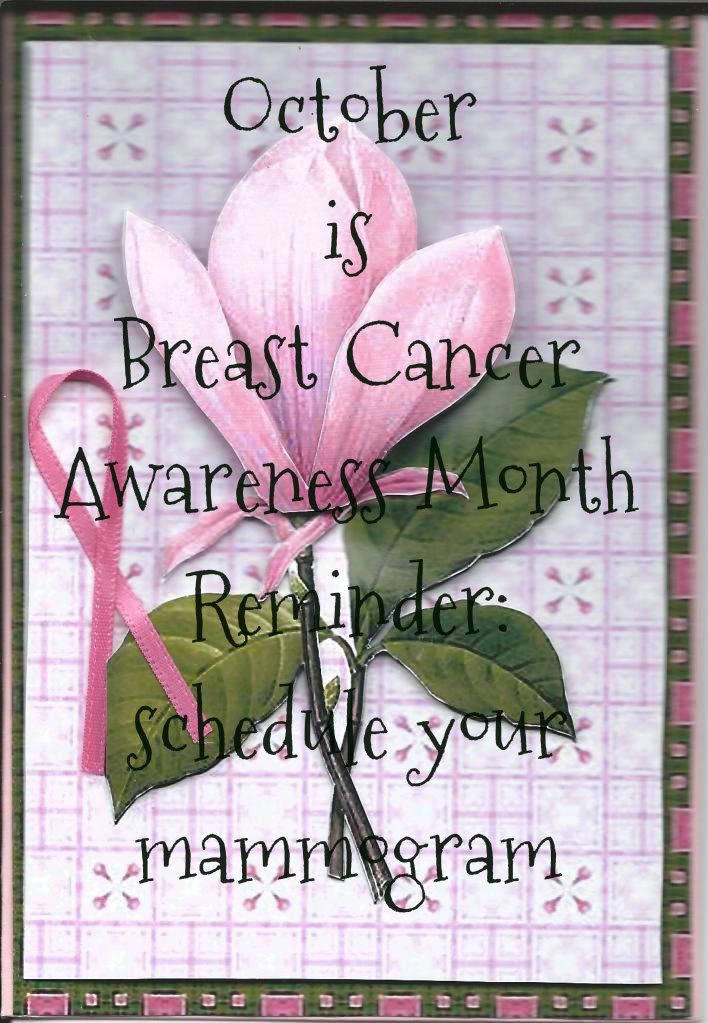 Welcome to October is Breast Cancer Awareness Month. Today's hop is dedicated to
those who are breast cancer survivors, mother, sister, aunt, or neighbor who have breast cancer and to those who lost the battle.
Reminder that please, schedule your mammogram. Self-examination doesn't always detect the nodules.
We have some great blog candy for this hop:
Anita has graciously offered in remembrance a $20 Gift Card to Michaels to one lucky winner.
Heather Dennis of Fresh Brewed Designs,www.freshbreweddesigns.com, has graciously offered to sponsor with a $15 digital stamp gift card to her shop.
Daisy Collins of Tsunami Rose Designs, http://www.zibbet.com/tsunamirose, has graciously offered a sheet your choice of her 8.5 x 11 Vintage Digital Printable Scrapbook Paper - "Bingo" Pink,http://www.zibbet.com/tsunamirose/artwork?artworkId=968105 or 8.5 x 11 Vintage Digital Printable Scrapbook Paper - "Bingo Rose" Pink, http://www.zibbet.com/tsunamirose/artwork?artworkId=968114
Lynne will make one lucky winner a pink and white bracelet with a pink ribbon.
For one other lucky winner, Lynne will make a pink cross that looks like it has been crocheted but made with her embroidery machine with a breast cancer awareness. I know this one is purple but the cross for the prize is pink with a breatst cancer awareness ribbon in the center.
We have a beautiful group of ladies who will show-case a special project to a personal crusade for Lynne, who is a survivor! Here is the complete line-up for a pink blog hop today in case you get lost along the way:
You should have arrived from
Lynne
For my project today, I have created a card from a Digi file from
Paper Piecings by Nikki
. The specific cut file can be found at this
link
.
I used the wonderful digi stamp and colored it with my Crayola Colored Pencils. I used my Gamsol to blend. After I cut out the out the stamp, I mounted her to a darker pink sheet of card stock. To complete the card, I used a 6 x 6 card, and embellished it with three pink buttons, a pink rose, and a pink ribbon on her hat. While it is very hard to see in the picture, I used a glitter gel pen on her eye to make them sparkle just a little.


Your next stop along the way is
Anita
.
Thank you for stopping by and good luck on the wonderful prizes our sponsors have. I look forward to reading your comments.