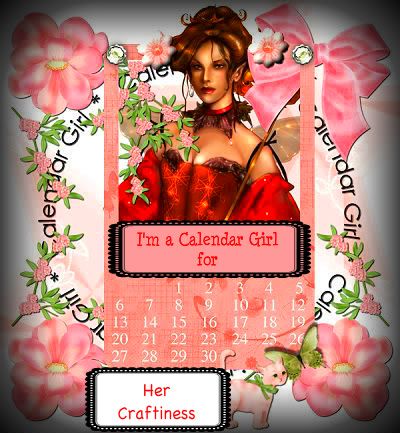 Papercrafts Presents 365 Cards magazine which is our inspiration for these monthly hops which thus became the Calendar Girls. The magazine has Creative Ideas for every day of the year: occasions, holidays, and celebrations including 42 unique holidays!!! These unique holidays are our inspiration. The February unique holidays are:
February is American Heart Month -
Janet
February 2 - Groundhog Day -
Edwina
February 4 - Thank a Mailman Day -
Nikki Heat
February 5 - Super XLVI -
Laura
-
February 8 - Kite Flying Day -
Lynne
:
February 11 - Make a Friend Day -
Edwina
February 14 - Valentine's Day -
Kari
-
February 20 - Presidents' Day -
Edwina
-
February 22 - National Margarita Day -
Lynne
February 29 - Leap Year -
Kimberly
The hop starts with Janet (http://ladyluvbug.blogspot.com/). You won't want to miss a single occasion!!!
The inside of the card says, "Just to say HI!" (I don't know why I don't have a photo of the inside).
This is my first time of participating in the Calendar Girls Blog hop. My holiday for February is Leap Year. Every fourth year we are lucky enough to have an added day included in our calendars. Although, I must say, I do feel sorry for the poor person(s) who are born on this day. They only get to celebrate their birthday every four years. However, now that I think about it, I would be a great young age had I been born on Leap Year day.
What first comes to my mind when I think about Leap Year is a big ole birthday party. A celebration like no other, after all, you have to catch up for three years of missed birthdays. Right? Well, my idea was way to elaborate for a small card, so I went with something a little less dramatic. Leaping Frogs…
I simply found a leaping frog online, duplicated him twice, shrunk down two of them and printed them out on a beige sheet of paper. I then colored them using my Prisma Watercolor Pencils and blended them with my Stampin' Up blending pens. To add the sentiment, I created this in Photoshop as well, and printed it (mirror image) onto my Rob Onz sheet. I then added it to the card like you would any store bought rub on.
Thanks for stopping by here is the rest of the blog hop in case you happened upon my page without starting at the front.
The line-up for February includes:
Janet:
http://ladyluvbug.blogspot.com/
Edwina:
http://edwinascreations.blogspot.com/
Nikki:
http://twoscrappinlawyers.blogspot.com/
Laura:
www.lauraleesdream.blogsot.com
Lynne:
http://slasewcraftiness.blogspot.com/
Kari -
http://purplefuntastickcreations.blogspot.com/
Kimberly -
http://scrappingrookie.blogspot.com/
Stop by and check out these holidays as I am sure you are going to want to remember these holidays and include them in your card making projects!!!!!
We will have blog candy to the lucky recipient that remarks on each site along the way!
Thanks for stopping by and mark your calendar again next month to see what Holidays to Celebrate on March 10th for the next Calendar Girls Blog Hop!
Kimberly