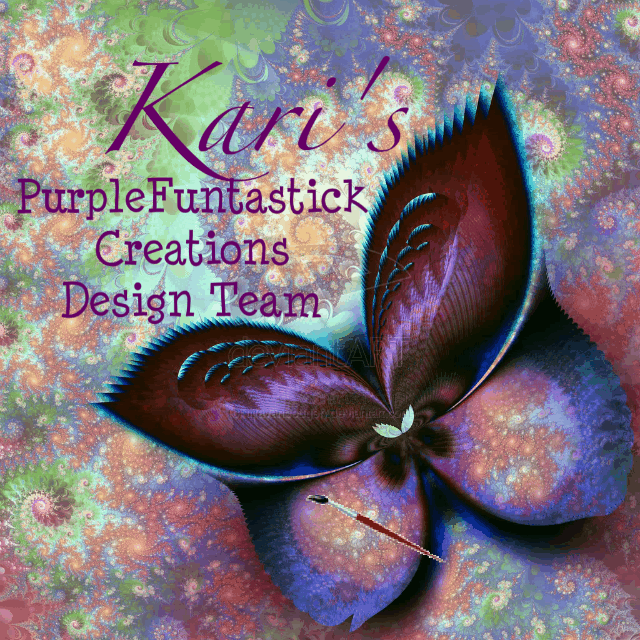 This week for my Kari's Purplie's Design Team project, I chose to make a Paper Cake decorated with pink and gold roses, and purple butterflies.
Do you ever have one of those crafting days where nothing seems to go your way? Today seemed to be that way for me, I decided to make a paper cake and decorate it in purple butterflies and a combination of silk and hand crafted flowers.
I struggled making the circle cakes, but finally got the three layers made. I then took the assembled cake out to my front porch to spray it with glimmer mist in a pretty purple. I noticed as it was drying that the weight of the top two tiers was sinking down the bottom layer. So unfortunately, I had to cut the bottom layer away and create a plate for the two top layers to sit on.
I will say, this looked a lot better in my mind then it does in the completed design. This is one of those projects that I will have to attempt again, just because I do not feel I was all that successful this go around.
Please make sure you take time to visit my Design Team sisters and leave some love on their projects.