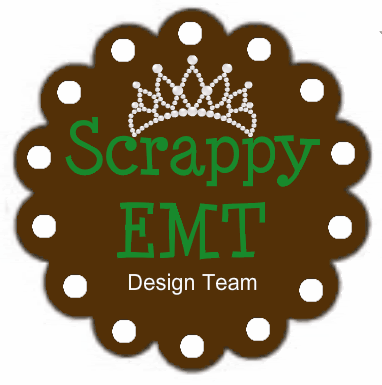 Good Morning,
For this posting I am showcasing my favorite embellishments that i like to use when I design. I have always liked adding flowers to my designs. Recently I purchased the Flower Shoppe cartridge which only adds to my desire to use more flowers in my work. This addition to my cartridge library makes it so much fun to add floral into my designs. I also like to work with lace, especially when I add flowers. I really like the combination of the two. I am also a fan of pastels, so it made perfect sense for me to take flowers and put them on pretty purples and lavenders.
These flowers are made from the flower shoppe cartridge, cut at 1.5" and 1". I inked them before I removed them from my cricut mat. I wanted to try to create the real look of a flower petal. I am not yet sure if I like the look that was created here. .
For the light pink flower, I used two 1.5" cuts, and curled the petals under, I then added the 1" cut layer and secured the two with a golden brad. I finished off the look by adding two cut leaves. I did however, forget to add my vines to the leaves. *note to self, add vines* For the darker pink flower I followed the same process, sans the double 1.5" cut layer.
What I really like about the Flower Shoppe cartridge is the versatility of what you can do with the cuts. With a wide open imagination, the possibilities are absolutely endless.
Thank you for stopping by my blog today. I look forward to your comments. Please make sure you stop in and visit my Design Team Sisters projects as well. I know you will not be disappointed.
Kimberly