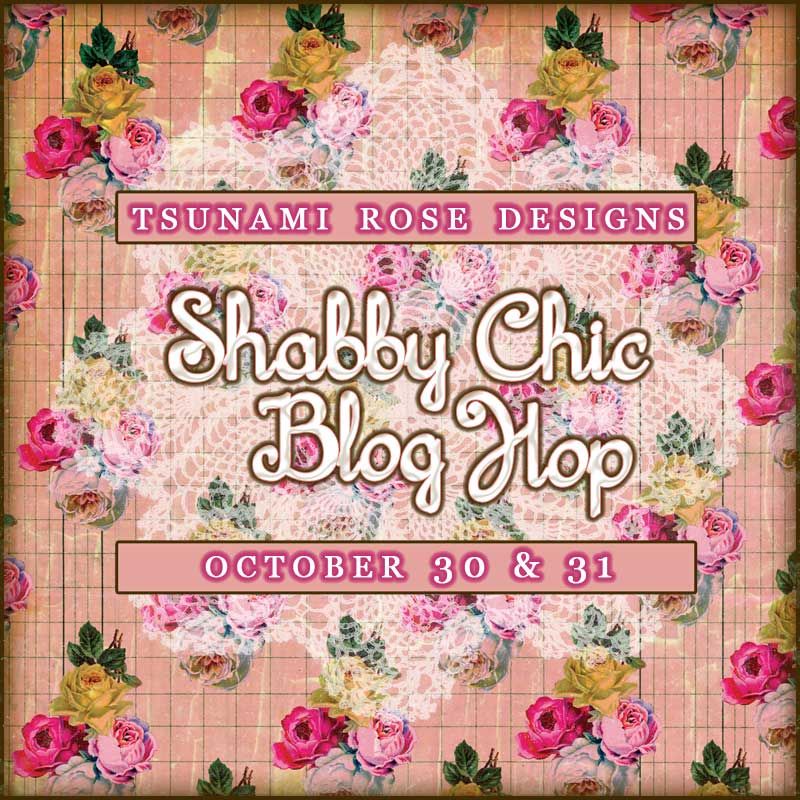 Thank you for joining us from the Tsunami Rose Designs Shabby Chic Blog Hop Day 2! Thank you for joining us today. Today we will be showcasing the "Rose Paint Crackle" Papers in our sketch challenge of the day!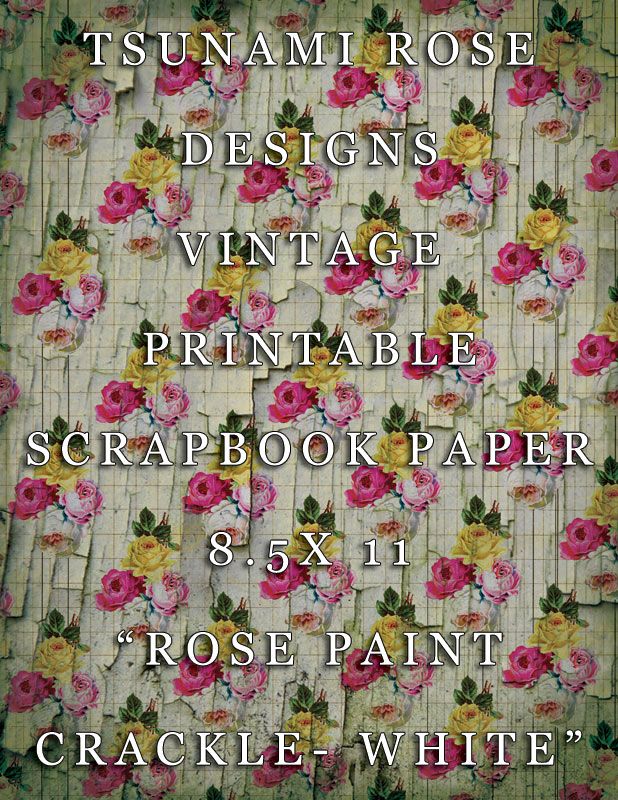 The papers that are available at the
Tsunami Rose Designs Shop
are all digital downloads that will be emailed to you. They all print at high resolution regardless of the printer used. The files are sent as PDF which is a standard for printing high resolution pictures, however JPGs and PNGs will be happily provided upon request. Printables give you more bang for your buck as you can print your favorite papers any time they fit your project!!
We also have a wonderful
Facebook TRD Group
! Join us and be inspired daily with a new sketch and a new card posted by the fabulous I Love Sketches by Tsunami Rose Design Team!
Today's sketch is #16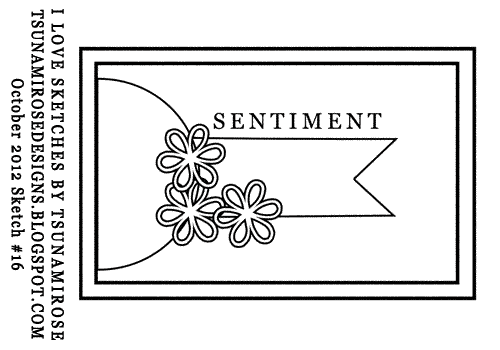 My Project
I will be honest, I am still not convinced that I really like my card design. However, I have chosen not to remake it (and save valuable supplies). The biggest problem I have with my card is the hard edge I used on the lace paper doily. While I am not sure about the hard edge, I could not find anything that I really liked to cover it or enhance it.

to create the card, I simply used a white card stock for the base, and then layered it with a light pink color. I added the wonder crackle paper by cutting a strip and trimming the bottom edge to create the flag. I used a pink ink to highlight the edges to help it pop up off of the pink card stock. I then layers the flag with a Wilton paper lace doily, which I trimmed in half. I embellished it with some tiny pink flowers with yellow pearls for the centers. I had some bigger ones in mind, but I did not want to distract from the beauty of Daisy's wonderful paper. I further embellished the the paper doily with some pink diamond gems. I completed the card with a small Thank You sentiment between the points of the flag.

Daisy has so many wonderful papers in her store. Please take the time to visit and pick out your favorites. I know you won't be disappointed.
The prize for is $25 to spend in the
Tsunami Rose Designs Shop
and a copy of October 2012 ILS by Tsunami Rose!
To qualify you must become a follower of all participating blogs and leave a comment!
I will pick a random commenter from each day from a random participating blog! The winners will be announced November 1st.
Vanessa Toro
and
Rhonda Ratliff
are both offering their own prizes!!
The Blog List:
1. Daisy Collins-
http://tsunamirosedesigns.blogspot.com/
2. Violet Foskey-
http://allthatscrap4him.blogspot.com/
3. Rhonda Ratliff
www.flowersbyrhonda.blogspot.com
4. Marla Howell
- www.craftymarla.blogspot.com
5. Kimberly Pate-
http://scrappingrookie.blogspot.com/
6.Vanessa Toro-
http://wwwpaperkraftsunlimiteddesings.blogspot.com/
7.Lynne Kirsch-
http://slasewcraftiness.blogspot.com
8. Linda Gold-
http://lindainsweden.blogspot.se/
We have a treat for you!
You can see a full preview @ the
TRD facebook page
! So make sure you check them out, and definetly get your copy of Tsunami Rose Designs first Printable Journal Kit, "Life Abloom."
Remember the "Life Abloom" Printable Journal Kit will be available November 1st (12:00am EST)! Also if you are among the first 20 customers to order you will receive $5 to spend in the
Tsunami Rose Design Shop
!
Daisy is offering 3 free "Life Abloom" Printable Journal Kits, subscribe to her blog and comment on this blog post to be eligible!!
Thanks for stopping by.
Kimberly