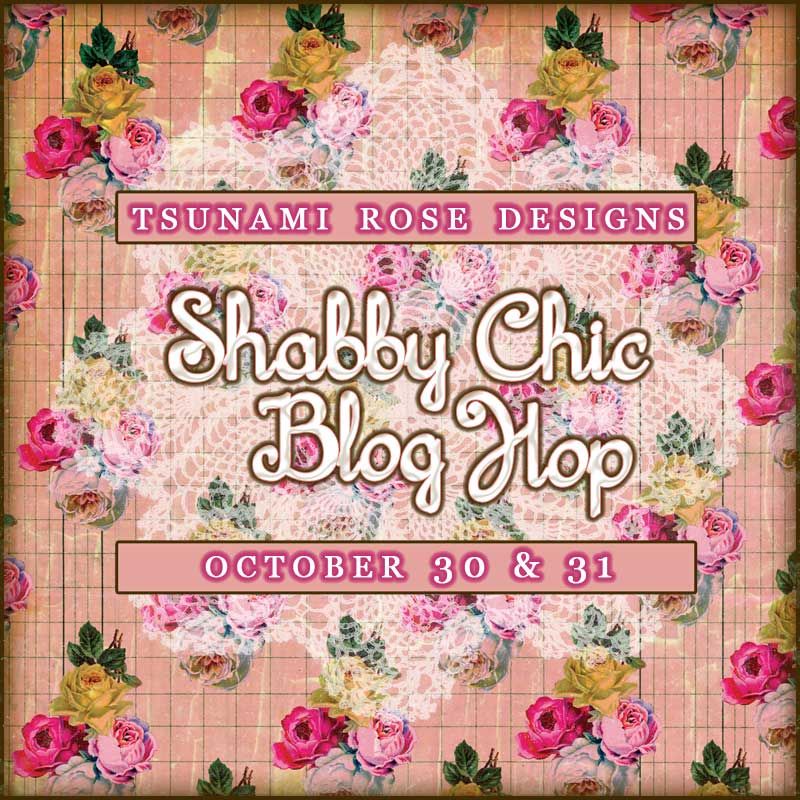 Thank you for joining us from the Tsunami Rose Designs Shabby Chic Blog Hop! Thank you for joining us today. Today and tomorrow we will be showcasing the "Rose Paint Crackle" Papers in our sketch challenge of the day!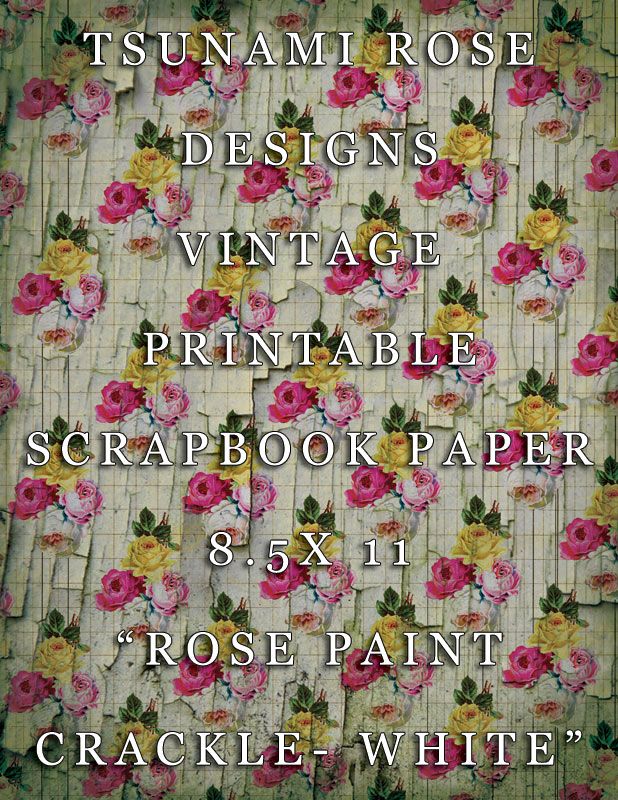 The papers that are available at the
Tsunami Rose Designs Shop
are all digital downloads that will be emailed to you. They all print at high resolution regardless of the printer used. The files are sent as PDF which is a standard for printing high resolution pictures, however JPGs and PNGs will be happily provided upon request. Printables give you more bang for your buck as you can print your favorite papers any time they fit your project!!
We also have a wonderful
Facebook TRD Group
! Join us and be inspired daily with a new sketch and a new card posted by the fabulous I Love Sketches by Tsunami Rose Design Team!
Today's sketch is #3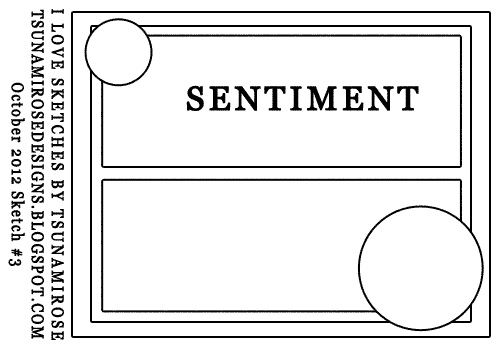 My Project
I have been a part of the Tsunami Rose Design Team for several months. I have always loved the wonderful papers that owner
Daisy Collins
creates. It is interesting to me that a year ago when I started creating cards, I did not consider myself a vintange person. Now, I find myself waiting for the new designs Daisy creates. I know that once you visit Daisy's shop, you too will fall in love with her designs and her printable papers. Just a little lower in this blog posting, you will see her new "Lifes Abloom" printable journal kit. I have seen just how awesome this paper is, and I can promise you that you will want to get your hands on it as soon as possible.
To make my card for today's blog hop, I used pink Basic Basil card stock as my base. My card is 5.5 x 5.5. I added two panels of Daisy's "Rose Paint Crackle" Paper in pink. EAch panel is 2.5 x 5, with the edges inked using ColorBox Cat's Eye Archival Dye Ink. I complemented the shabby chic roses in the paper with a beautiful shabby chic ivory color rose at the top of the page. My wonderful sister in law
Lisa
sent me the pack of flowers. The two tiny flowers on the bottom left corner are some flowers I received as a gift from Anne-Therese Cermola Luper from
Paper Patch Crafts
for hosting a stamp swap. I thought the yellow and pink flowers went well together. I completed my card by adding a sentiment of Congrats. I believe the stamp set is a Unity Stamp Set, but to be honest, I do not recall for sure. I do know that it is part of a Graduation Stamp set.
The prize for is $25 to spend in the
Tsunami Rose Designs Shop
and a copy of October 2012 ILS by Tsunami Rose!
To qualify you must become a follower of all participating blogs and leave a comment!
I will pick a random commenter from each day from a random participating blog! The winners will be announced November 1st.
Vanessa Toro
and
Rhonda Ratliff
are both offering their own prizes!!
The Blog List:
(And make sure to remember to join us tomorrow too!
1. Daisy Collins-
http://tsunamirosedesigns.blogspot.com/
2. Violet Foskey-
http://allthatscrap4him.blogspot.com/
3. Rhonda Ratliff
www.flowersbyrhonda.blogspot.com
4. Marla Howell
- www.craftymarla.blogspot.com
5. Kimberly Pate-
http://scrappingrookie.blogspot.com/
6.Vanessa Toro- h
http://wwwpaperkraftsunlimiteddesings.blogspot.com/
7.Lynne Kirsch-
http://slasewcraftiness.blogspot.com
8. Linda Gold-
http://lindainsweden.blogspot.se/
We have a treat for you!
Here is a preview to all the pages that are in the journal as well as all the pockets and ephemera!
You can also view these @
TRD facebook page
! So make sure you check them out, and definetly get your copy of Tsunami Rose Designs first Printable Journal Kit, "Life Abloom."
Remember the "Life Abloom" Printable Journal Kit will be available November 1st (12:00am EST)! Also if you are among the first 20 customers to order you will receive $5 to spend in the
Tsunami Rose Design Shop
!
Daisy is offering 3 free "Life Abloom" Printable Journal Kits, subscribe to her blog and comment on this blog post to be eligible!!
As always, thanks for stopping in and visiting my blog!
Kimberly