This week's challenge is: Do it for the Dudes!
--Make a Masculine Project--
Our sponsors this week are:
Dr. Digi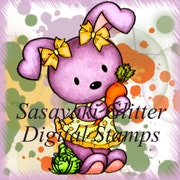 This week for the challenge, I used a fun image from Dr. Digi called

Prof Dummkopf. Such a fun image to color and create a card with for a dude. I used the DCWV paper stack "Happy Birthday To You Sir". Prof. Dummkopk was colored using Prisma colored pencils. I am still learning the best method for using these pencils. Though, and each time I use them it gets a little easier and better.
Thanks for taking a look!
Kimberly